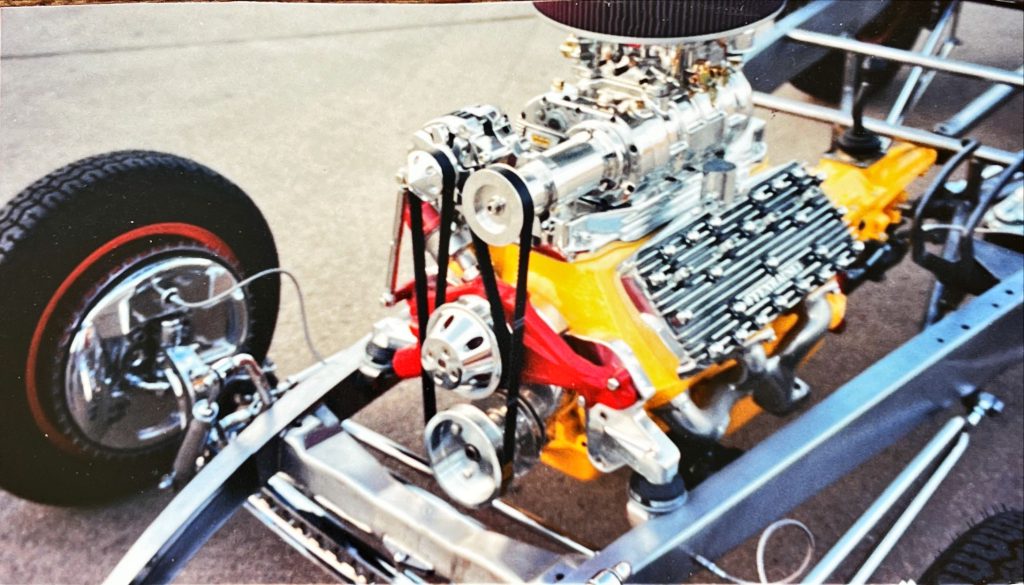 Chevy 348/409 water pump to Flathead Ford conversion kit.
Kit includes:
-Aluminum water pump adaptor plates with motor mounts (includes biscuits), lower crank hub, new aluminum water pump, aluminum pulleys, steel alternator bracket, gaskets and stainless bolts.
Kit fits the 8BA motor as is and needs the cam adaptor gear and 49-53 front cover for the 59AB.
Kit is $1095.00.
Been making and selling this kit for almost 30 years.